Welcome to the Orange Fabs network
Orange has developed one of the major corporate accelerator network in the world. it opens the opportunity to cross accelerate and help the start-ups we support to develop their business across multiple countries. We operate 20 Orange Fabs around the world.

Join us to develop your business in new markets with Orange!
The Orange Fabs footprint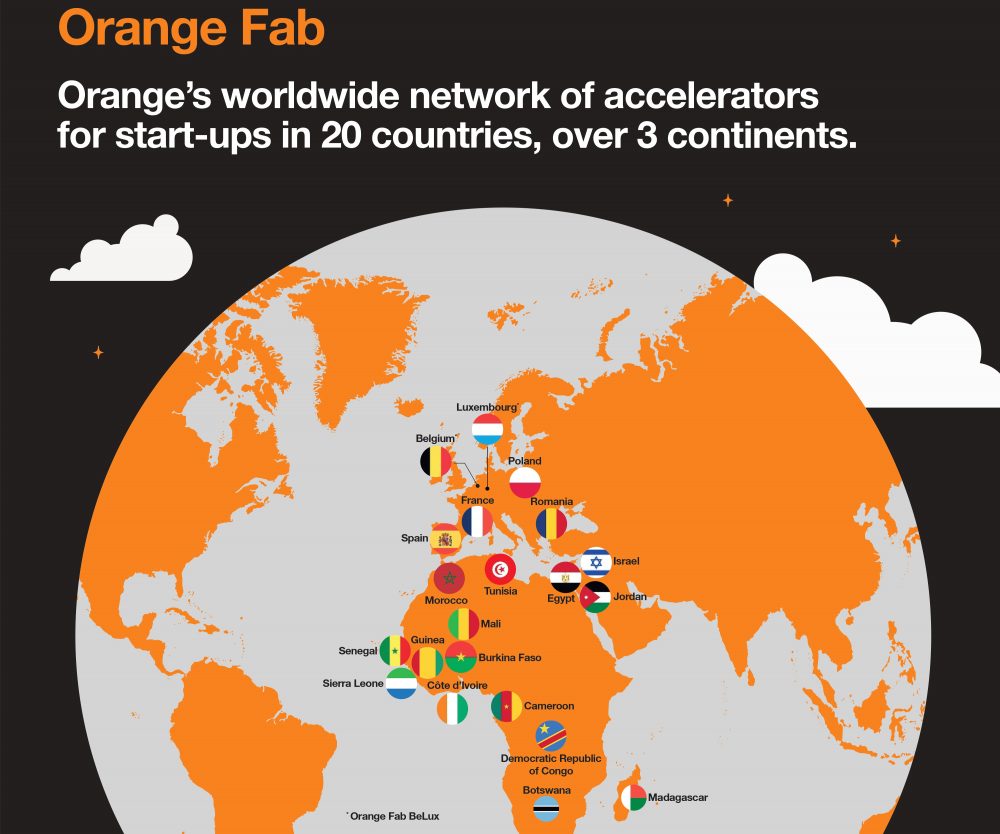 A dedicated business developer help you to contract with business units within the Orange Group.
Internationalize your start-up through our network. Access the Orange B2B and B2C ecosystem worldwide.
To support the impact of your growth, we have experts to help you on: Pitching techniques, Financing, Export and International, Growth Hacking, etc.
We organize strategic meetings to accelerate your business with (investors, large groups, Orange Fabs international network, etc.)
Gain privileged access to major national and international events sponsored by Orange (VivaTech, MWC, etc.)